Alex Orellana y J. Higgz - Cold stone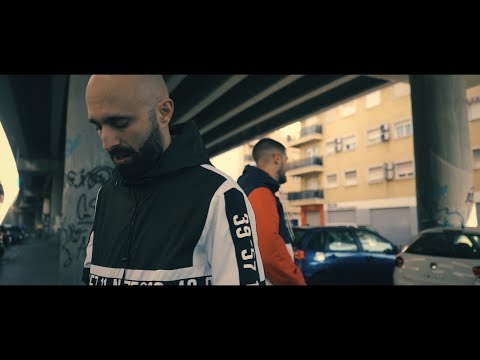 [J. Higgz]
This that classic vibe me and Alex do or die,
Real shit multiplies grab the mic no suprise,
Murcia Finest be the squad we monopolise,
The other side, the hard work, the raw talent we provide,
I'm on my styles p, Ghostface, Dave East,
Beast coast, east coast, headshot, reload, yeah,
We had to hit you with that real shit,
Product of the 90s way I'm rhyming boy they feel this,
From the benches to the trenches to them late nights,
Working on my craft till it's daylight it's on right,
It's only right I get in my zone,
Grip the Steel, grip the wheel, take the throne, G shit al Capone,
Move in silence or them silencers gone hit your dome,
Keep running your mouth your name gone be on Stone, yeah,
We had to do this for the city right,
Young bull going savage in them city lights.
[Alex Orellana]
Me bendicen cada día, como al elegido,
No quiero escuchar tus consejos si no te los pido,
Con la mano buscando por dentro de abrigo,
Yo quiero todo el humo no necesitas motivos,
Cuando cojo el boli, no queda nadie vivo,
En este juego se real es imperativo,
Con la escena oliendo a muerte, a podrido,
Murcia Finest salva todo en el momento decisivo…,
Estoy en mi rollo super-hero,
Si no me gusta el tema sin decir nada me piro,
No confío agachas la mirada si te miro,
Con la cara en Taxi Driver, de un joven De Niro,
La vida es una apuesta mala, te echan del casino,
Si no te gusta lo que hay, ya sabes el camino,
Si no eres de los míos, fuera del camerino,
Yo estoy en esto 24 horas como un chino.
[Puente]
Me bendicen cada día, como al elegido, Young bull going savage in them city lights
[Alex Orellana]
Con más barras que si me aplican la ley "RICO",
Que te tengan en cuenta haciendo eso es un delito,
Te quedas corto... Danny DeVito,
En mi coche suena Erick, Delaossa o Jibarito,
Esto es puro hermano, yo no quiero que lo cortes,
Te haces mayor si crees que andar deprisa es un deporte,
Eterno invierno... y no vivimos en el norte,
Con 16 bars puedo darte pasaporte.
[J. Higgz]
Best believe I'm aiming at necks so protect that,
My whole crews lit and they respect that,
My movement is proving to be bruising I'll push yo set back,
There's levels to this shit and they respect that,
They Recognize that in my eyes they´re food and I dissect that,
Gyall dem wanna dutty whine for the check that,
I'm boutta pen, I pen a classic put em back in classes back to ashes when I let that,
Flow ooze that soul food you know I bring that real back.
[Outro]
You know I bring that real back,
Eternal Winter, motherfucker...
Difundir trabajo
Trabajos relacionados
¿Has encontrado un error?